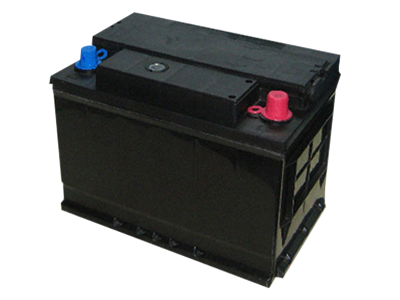 BATTERY SERVICE
You can find great deals on quality battery services for your vehicle when you check out a few of the specials and promotions that are currently offered by Toyota West Ohio.
Benefits of Battery Service
Toyota vehicles are well-known for their reliability and longevity, but many components in any make and model of vehicle will wear out and will require replacement over time. The battery and its related features, such as the starter and the alternator, are included in these components. These are the features that are responsible for turning the engine on and for keeping the battery well-charged. When any of these essential components are not working properly, you may notice that your vehicle's ignition does not start the engine as quickly and as smoothly as it used to do. In some cases, the car's engine may not turn on at all. These can be stressful and inconvenient problems to deal with, and the simple solution is to set up regular battery service with the team at Toyota West Ohio in Columbus. Battery service may be scheduled as a preventative measure or for repair work.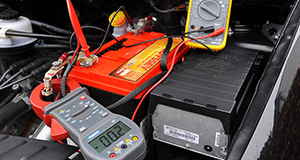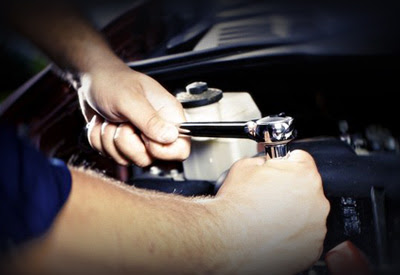 Customer Reviews


Toyota West
1500 Auto Mall Dr, Columbus, OH 43228
Serving
Columbus

,

Grove City

&

Mt. Sterling

Toyota West Ohio is not the only place to go in the Columbus area when you need battery services. However, there are several reasons why we should be your preferred choice. For example, our auto service center has convenient business hours most days of the week. This means that even busy individuals can find an appointment time that works well with their schedule. In addition, our service center in Columbus is staffed with only automotive specialists who have passed the certification process. Certification enables our auto techs to complete all maintenance and repair work on all Toyota models as well as on models from other manufacturers. While some other service centers in town only work on a specific type of vehicle or only offer a specific type of service, you can see that we are your one-stop shop for all of your auto service needs.
Battery Services
When your Toyota's battery dies, you may think about running out to the nearest store to pick up a replacement, and you may even think about installing it yourself. As common as this practice is, it is not recommended. When you bring your Toyota or other vehicle to us, we will quickly run a diagnostic to ensure that the battery actually is the problem. We will then take appropriate action to address the situation to your satisfaction. One aspect of this service is to use high-quality parts for any replacement or repair work required. Keep in mind that not all batteries, alternators and more are similar in quality and condition. Because of our use of OEM parts, you can expect exemplary results. Taking great care of your Toyota is not something that you should do on your own. As your preferred auto service provider, we are your trusted partner for any type of auto maintenance or repair work needed. Our commitment to you involves helping you to take great car of your vehicle over the years. If you have noticed signs of a battery issue or if you simply want to set up service for your battery, now is a great time to contact Toyota West Ohio in Columbus for an appointment.